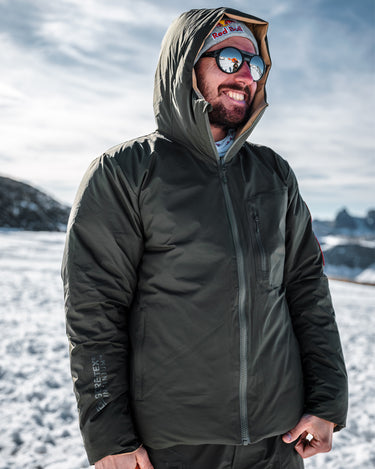 Our Sustainability Philosophy
Sustainability issues are of course more and more important for all. For us living so close to nature it is maybe even more obvious. One pregnant example being the melting glaciers in the Alps.

The garment industry is sadly enough not best in class when it comes to environmental issues. Quite the contrary; excessive water use, toxic chemicals, huge over production and long transports just being some of the issues.

The Mountain Studios main take on the sustainability issues is to consume less. All things equal, less consumption is better than more. The less we buy, the less we use scarce resources or pollute nature. The key words here are longevity and versatility.
We design and build our garments to be used over a long time. It all starts by sourcing the best possible fabrics and components like zippers, buttons and insulation material. Materials that last and functions over a long period of time. But we also look at the lifecycle of the materials, and whenever we have the possibility we source the most environmentally friendly alternative. Such as recycled materials, eco-cotton, Öko-tex® and Bluesign® certified fabrics etc.

We also know that many garments are being unused or thrown away even for some minor damages, like cuts or abrasion holes. We know that most of these can be repaired and fixed – so we have organized a repair and retouch facility where we can help you sort most problems. Should you have any issues of these kind, please contact our customer service. This service is available at a pure cost basis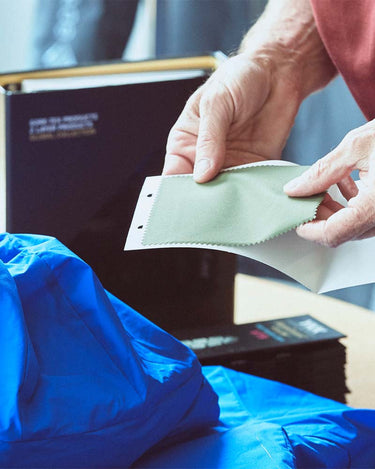 We also design our garments to be extremely versatile, i.e. you should be able to use them not only for skiing, but on many other occasions. We call this Double Duty.

That is one reason we are fond of Shell garments and layering. A nicely designed shell jacket for example, could easily be used on the piste, for ski touring, for hiking, for cycling and even as a protective shell over your urban clothes in the city.
Even if we feel that our Longevity & Versatility approach is the best starting point, we will do even more in the future.

We have a goal to be "Net Zero" by 2025. The term "Net Zero" is today increasingly used to describe a broad and comprehensive commitment to decarbonization and climate action, moving beyond carbon neutrality by including more activities under the scope of indirect emissions. And not relying solely on carbon dioxide offsetting.

We will keep you posted on our progress.