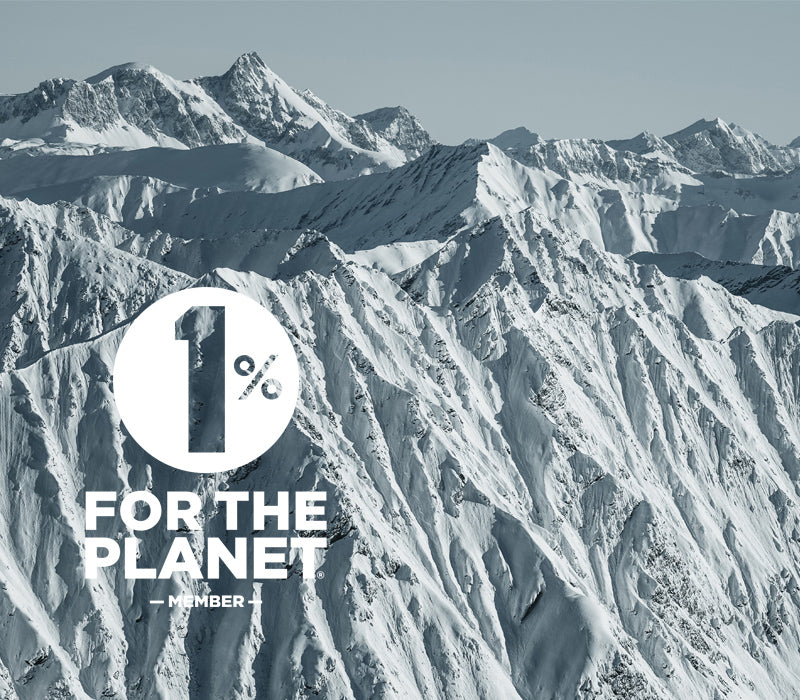 The Mountain Studio supports "1% for the Planet" 
1% for the Planet is a global organization that leads a network of businesses, nonprofits, and individuals working together for a healthy planet. Founded in 2002 by Yvon Chouinard, the founder of Patagonia, and Craig Mathews, the initiative encourages businesses and individuals to pledge to donate 1% of their annual sales or income to environmental causes.
Each year, member businesses must certify their giving with 1% for the Planet, ensuring that the donations reach approved nonprofits and that they truly represent 1% of sales. Since its inception, the 1% for the Planet network has grown significantly, with over 5000 businesses around the world contributing to a large collective impact for environmental causes.
The Mountain Studio is proud to be a member of 1% for the Planet. The organization has a list of approved nonprofits that focus on environmental issues. These range from conservation efforts to sustainable practices in various sectors. The Mountain Studio will support various projects going forward. Projects you will be able to read about here on our website.
Being a part of this network not only provides opportunities for The Mountain Studio to contribute directly to vetted projects but also for collaborations, partnerships, and knowledge-sharing with other environmentally conscious businesses and individuals.
Read more about 1% for the planet here.